CAPABILITIES
WOW Circuits provides customers with a very fast turn time on services that you can rely on for your Quik-Turnaround on Fabrication, Assembly and Rework for your printed circuit boards. The Quality of our work is represented by the aerospace quality (AS9100D) certification your project may require with competitive pricing based upon your timeline you require. WOW Circuits offers same-day turnaround for prototyping and production in as few as 7- 10 Days.
Turnaround in as Walk-In While you wait
24 hours
1-2 Days
3-5 Days
7-UP
High mix low-to-mid volume
Class II and Class III inspection
AS9100D certified and ITAR Registered
Leaded and lead-free RoHS assembly
On-time guarantee
Design / Layout Services
Full Box Build
Conformal Coating
MicroElectronic Assembly Services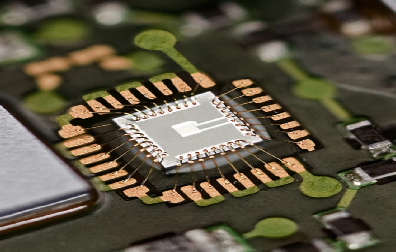 FABRICATION
WOW Circuits offers Quik-Turn, prototypes and production in 7-10 days for multi-layer rigid and flex PCB fabrication. With our domestic and offshore manufacturing facilities, you'll receive high quality at competitive pricing. Choose WOW for your experts for bare board fabrication and circuit board manufacturing.
ASSEMBLY
Let WOW Circuits be your provider for all your PCB assembly needs. We offer Turbo Fast turn times in as little as 24 hours at our U.S. headquarters and offshore partners. Our assembly capabilities include SMT, BGA, Flip-Chip, Thru Hole, Flex Circuit assembly, Cable assemblies, PB-free assembly, Box Build and wire harness assembly.
Microelectronics Packaging
WOW Circuits provides Turbo Fast turn times in as little as 24 hours for Microelectronic packaging that includes Wafer Saw/Dicing, wire bond assembly packaging. Our COB capabilities include Au Ball Bonding (0.5 mil - 2.0 mil) with the know-how to accomplish even the most difficult wire bonding applications and if your product is still in the design stage, we encourage you to contact us for suggestions for designing for manufacturability.